PRODUCTION
In a bid to become self-sustainable, the Training Centre has developed micro-businesses which not only aim to add to the bottom line, but also provide students with a way to practise and develop as well as giving them a first-hand experience of the world of commerce. There is currently 2 production workshops.
The milling area exploits the wealth of locally available grains and beans to make a wide variety of products, all of which are traded beneath the name "Llagtaymanta" (yag-thai-MAN-ta),
which means "of our earth" in Quechua, the language of the Andes.
There is also a sewing workshop which makes all kinds of clothes under the name "Funky Pacha" (PA-cha) which combines English and Quechua to mean "funky clothing".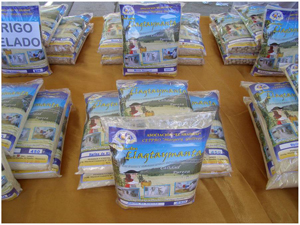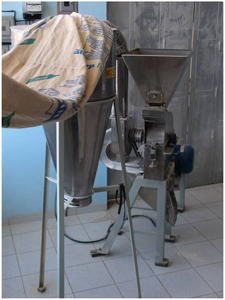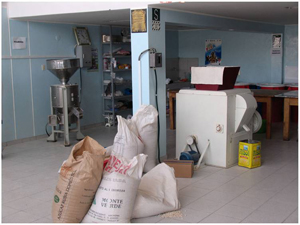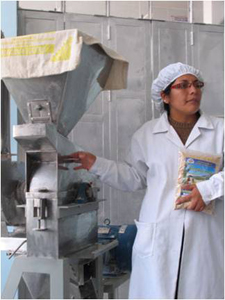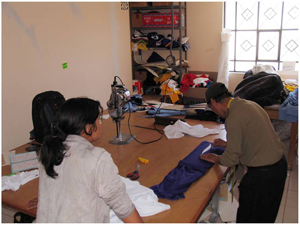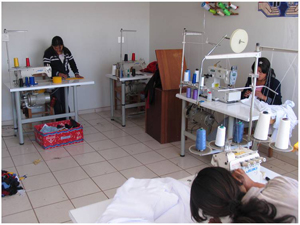 Both these production workshops are in their infancy, but it is hoped that they will soon be joined
by a third micro-business, which would offer a catering service
and be a training environment for the gastronomy students.