MEDICAL CENTRE
Attached to the Training Centre is a Medical Centre. PCT employs a full-time nurse who spends most of her time visiting sponsored children and their families in their homes. On Saturdays, however, the Medical Centre opens to attend to more in-depth or ongoing problems as well as the needs of the local community.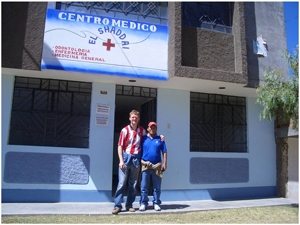 The Centre counts upon the services of not only the nurse,
but also a general practitioner, a dentist and a psychologist.
Through the year, various medical campaigns, such as smear tests,
are run to help ensure that problems are picked up early and so are more treatable.